We provide a wide range of wood products for an endless number of applications. In addition to our standard lenght range, we can also take special orders. Most things are possible when it comes to timber – give us a try!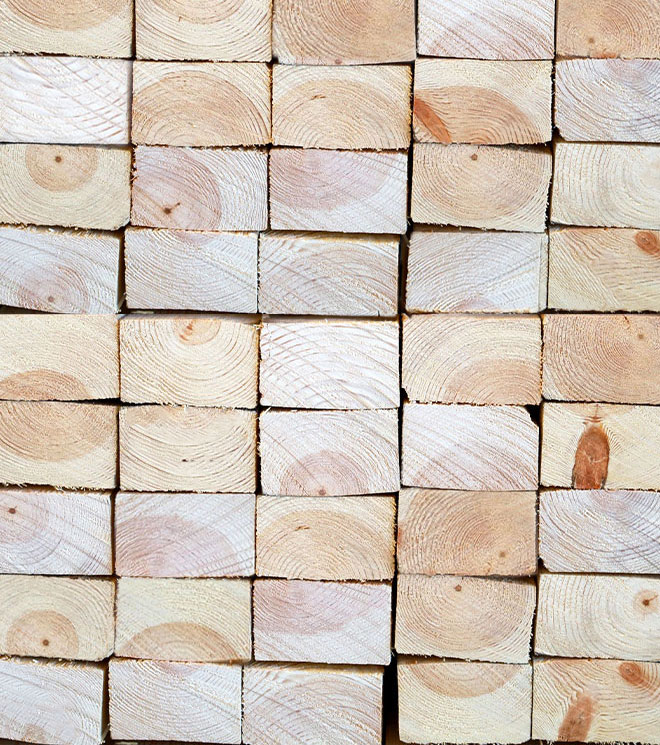 Sawn timber
Our block sawmill can handle pine and spruce
The community of Tibro has long been acknowledged for its tradition of furniture manufacturing, where the timber for our sawmill comes from the fine forests of the surrounding Skaraborg. In our Tibro facility, we produce first-class plank with 11 to 22 cm thickness and standard lengths of 2.55 m and 3.0 m. After measurement by Biometria the logs are sorted in the sorting line. Our state-of-the-art sawmill has a capacity of 750 logs per hour and consists of a straight production line with planing, a profile unit and split saw. In order to achieve the target for KD 56°C/30 min-labelling the drying itself takes place in chamber dryers with ventilated drying. The end product will be construction timber and packaging timber, but also material for our own edge glued panel production, where the quality requirements are high. All waste material becomes new briquettes for heating systems and boilers. Since 2018, extensive investments have been made, including new timber sorting, a planer line and general upgrades.
We hold KD 56/30 certificates.

We are certified according to FSC® (License code: FSC-C007709)

We are certified according to PEFC (License code: PEFC/05-35-152)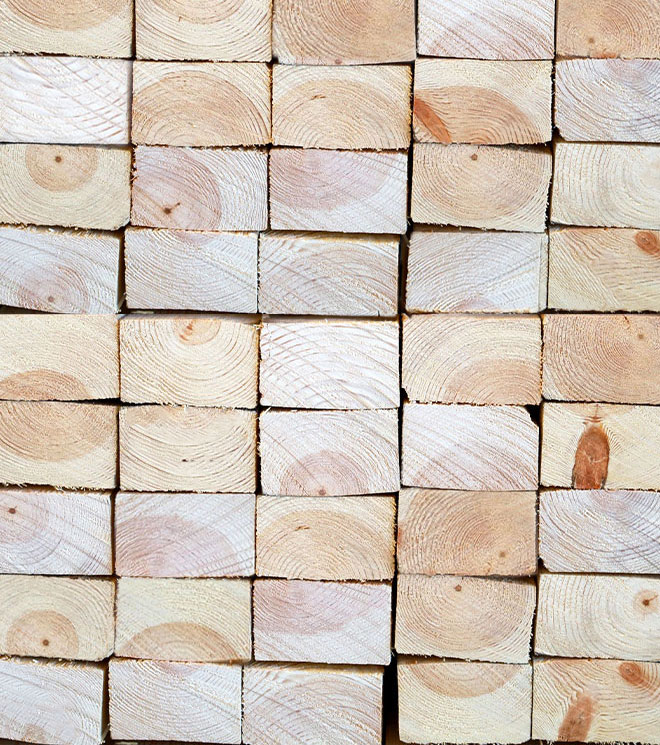 Planed timber products
The material of possibilities
Our bundling plant is one of Sweden's most modern, but the experience of our skilled staff is the result of a long-standing tradition in the planing industry. We offer a wide range of planed wood products, mainly battens but also planed as well as tongue and groove.
We bundle and package half-packs and quarter-packs in our standard range and label deliveries as required. For the Dutch market, we stock Pick-a-Pack spruce in 22/25/32 mm planed sizes for extra fast delivery. We are also able to offer precision-cut timber swordcut (+-2mm) for special purposes.
Our high level of service makes most things possible – we kindly await your requests.